The deadline for players to post their driver pick for the next race is Sunday, October 11th, 2:30 p.m. Eastern time.
Due to unavoidable circumstances, the league commissioner will not have internet access from Friday, October 9th through Sunday, October 11th.

Therefore, players will be required to post their pick for the ROVAL 400 in this thread, for all to see, no later than the deadline indicated above.

Race results and current game standings will then be posted sometime on Monday, October 12th.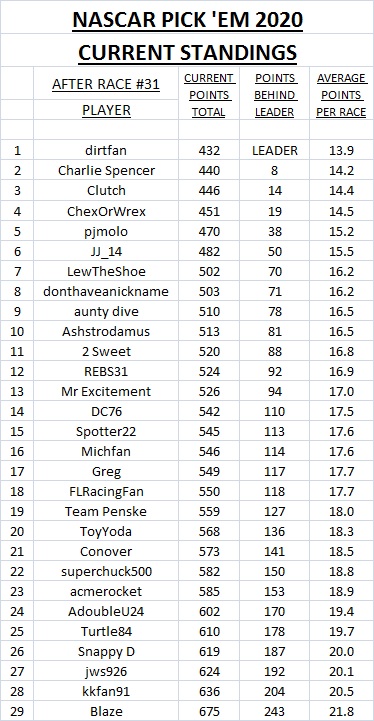 Last edited: